Reliable Residential Plumbing Contractors
At our company , we pride ourselves on delivering first class plumbing services. Our experienced Residential Plumbing Contractors have the necessary skills and experience required to undertake all plumbing jobs at every level in Tarrant, Parker and Hood Counties.
From simple drain cleaning, to toilet repair and sewer replacements, we can do it all. We serve customers all over Texas, including Fort Worth, Weatherford, Burleson, Ganbury and Aledo. If you are looking for an experienced plummer to carry out repairs, maintenance, or installations in your home or office, just give us a call – we are available 24/7 to handle any of your plumbing emergencies.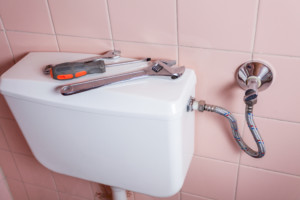 Residential and Commercial Plumbing Services
Our fully Qualified Plumbing Technicians offer a full set of Plumbing Services from dealing with clogged drains to toilet repair. We pride ourselves on using the latest tools and equipment to ensure the work we carry out is of the highest standard. With on-going training and education, we can make sure that our customers receive the very best service. We offer Residential and Commercial Services, including:
Drain services
Gas services
Water heater (tank and tankless) repair, installations, and maintenance
Slab leaks
Leak repairs
Re-pipes
Trenchless sewer services
Of course, our Residential and Commercial Plumbers have experience of dealing with all manner of service work. Simply give us a call to arrange for one of our experts to come to your door. Our Master Plumber deals with emergency work and preventative maintenance, so feel free to give us a call no matter what time of day. We know how frustrating it can be when your plumbing isn't working as it should be. The last thing you want is to be left without a properly working shower drain, stopping you from getting ready for work in the morning. Contact us any time of day or night to undertake urgent repair work so you can get back to your usual everyday routine. We will send over a Licensed Professional Plumber to complete the work quickly and efficiently, so you are not left waiting around for long.
Water Heater Installations, Repair, and Maintenance
Water heaters help your home perform a variety of functions; from letting you have a warm shower in the morning to running the washing machine during the day. With so many different tasks to handle, the last thing you need is for your machine to break down. If your tank or tankless water heater is in need of urgent plumbing repair work, simply give us a call. One of our reliable plumbers will be on hand as quickly as possible to get the problem fixed. If you need a new one installed, we can help you choose the right one for your budget and requirements. We look at different things like capacity, whether you require gas or electric, new or standard technology, as well as energy efficiency. It's all about finding something that is compatible with your individual needs. We also offer maintenance work so that you can avoid costly repairs in the long run while keeping your unit in the best possible shape. This will help to increase lifespan, so you don't have to worry about replacing it anytime soon. The Texas Plumbing Professionals at My Local Plumber, we consider our technicians to be the very best in their fields.
We work with some of the most highly skilled individuals in Tarrant, Parker and Hood Counties, including the Cities of fort Worth, Weatherford, Burleson, Granbury and Aledo. Working with the very best, is what has allowed us to become one of the most Reliable Plumbing Companies in the area. We pride ourselves on delivering top Plumbing Services to home and business owners throughout Texas. If you require urgent services from clogged drains or overflowing toilets in Aledo, Burleson, Ganbury, Weatherford or Fort Worth, just give us a call. We will have a certified plumber sent to your home or business in no time.
All of our trucks are fully equipped so we can immediately handle all repair issues – all makes and models!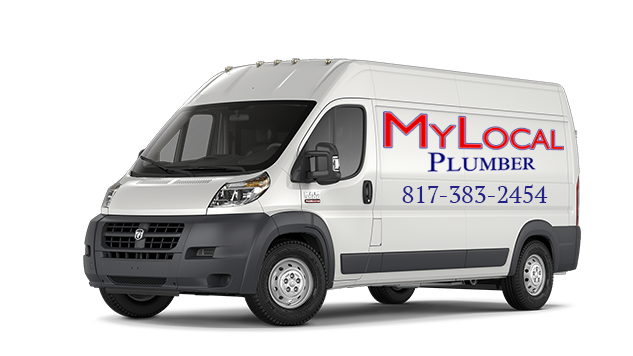 Experienced and Professional Plumbers
At My Local Plumber, we pride ourselves on delivering first class service to each and every one of our customers, whether it's Residential Plumbing or Commercial. To ensure our clients receive the very best care, our Plumbing Contractors undergo first class training and are always kept up to date with the latest in plummer technology and regulations. If you need a professional plumber in Tarrant, Parker and Hood Counties,
Fort Worth, Weatherford, Burleson, Ganbury and Aledo, just give us a call, and we will be with you as soon as possible.
Call 817-383-2454 to make an appointment