The Professional Local Plumbers
For several decades now we have been providing the residents of Tarrant, Parker and Hood Counties with dependable and professional plumbing services anyone would be proud of. We provide full-service plumbing installations, maintenance, and repairs, handling everything from leaky faucets to urgent toilet repair work. We are known in Weatherford, Burleson, Granbury and Aledo for providing great services you can count on and have worked hard to earn this reputation. Our Master Plumber and Plumbing Technicians have been trained to get the job done right the first time, to guarantee customer satisfaction at every level.
Reliable Plumber and Plumbing Services
There are many good reasons to call My Local Plumber. For every and any Service Call we ensure that our fully trained plumbers can handle just about any plumbing job you may require. What ever needs fixing with your pipes. toilets and faucet's, we can send over an experienced professional quickly to complete any job no matter how simple or complex.
If you are experiencing clogged drains, there is no need to worry. Simply give us a call at My Local Plumber and we will make sure that a licensed drain cleaning expert is at your door. We specialize in all residential and commercial drains including:
Toilets
Kitchen sinks
Bathroom sinks
Tubs
Showers
Sewer lines
Septic tanks
Garbage disposals
Our team uses state-of-the-art technology that helps us to ensure the plumbing work is carried out to the highest standard. It means we can get the job done quickly and efficiently, to help guarantee the very best results. My Local Plumber professionals can also help with Emergency Plumbing, sewer lines, water heaters, slab leaks, re-pipes, and much more. Whether you need help in your home or office, we can get you in touch with a licensed professional to help offer you the best solution. We handle everything from installations to repair and preventative maintenance. Our plumbers have received just about every training imaginable to ensure all of your plumbing needs can be met. By keeping their knowledge up to date, we can make sure that you are fully satisfied.
Water Heater Repair and Installation
My Local Plumber specializes in all models and makes of water heaters, including tank and tankless models. If your water heater is not working at the level it should be, one of our qualified technicians can come over for a full inspection and figure out the issue. It may be that you require a bit of repair work to be completed, or it might be time to have a new unit installed.
Newer models are not only more reliable, but they also tend to be more energy efficient, saving you money when it comes to paying the utility bills. We can help you find a water heater that will best suit your home or office. If you live in a big home with several family members, then you may need a better model to handle several different tasks at once. If you want to be able to operate your washing machine and dishwasher at the same time, then we will help you find a high-quality model that can handle your every need, without worrying about frustrating breakdowns. We use quality tools and materials to ensure the job gets done right the first time. Our plumbers don't just take the easy route; we make sure the job gets done to the highest standard, so your equipment and fixtures are kept in the best possible shape. The last thing we want is for you to have to call out another plummer to fix a bad repair job. If you are looking for a reliable plumber Tarrant, Parker and Hood Counties, give us a call. We are on hand 24/7 for all of your plumbing needs – just get in touch and we will send someone over as quickly as possible.
All of our trucks are fully equipped so we can immediately handle all repair issues – all makes and models!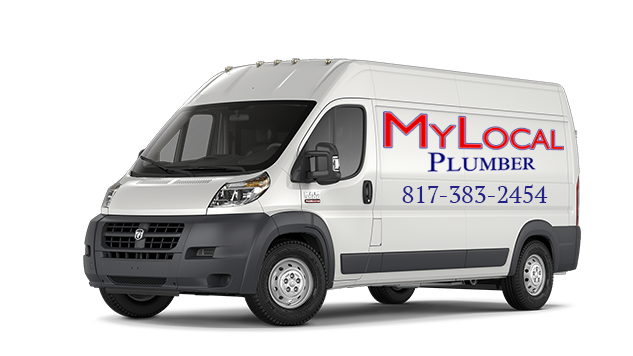 Experienced and Professional Plumbers
At First Choice Plumbing and Rooter, we pride ourselves on delivering first class service to each and every one of our commercial and residential customers, no matter what plumbing services we are undertaking. To ensure our clients receive the very best care, our plumbing contractors undergo first class training and are always kept up to date with the latest in plumber technology and regulations. If you need a professional plumber in Fort Worth or the surrounding areas, just give us a call, and we will be with you as soon as possible.
Call 817-383-2454 to make an appointment