My Local Plumber, is your Trusted Local Plumber
Your Local Fort Worth Plumber
We have have been offering expert Plumbing Services to residents Fort Worth,  Texas for 3 decades now. We offer complete Commercial, Residential, Industrial Plumbing you can depend on.
 No matter what job we undertake, we guarantee that customer satisfaction is our number one priority. We pride ourselves on delivering the absolute best results and are hands on to solve your plumbing issues 24/7. Whether you are in need of urgent repair work or simply require some preventative maintenance, our professional and reliable Fort Worth Plumbing Experts can provide you with the assistance you need. Just give us a call to make an appointment when it suits you most.
Reliable Plumbing Services
We offer full-service Residential and Commercial Plumbing to customers throughout Texas, from Fort Worth to Aledo and beyond. Whether it's a toilet repair you need or a new office construction you require help with, our professional Fort Worth Plumbing Experts are on hand to help. Our plumbers can handle just about everything, including:
Toilets and Drains
Underground Pipe Repairs
Leak Detection
Water, Gas and Sewer Repairs
Water Heaters
Tankless Water Heaters
Water Softeners
Water Filtration
And much more!
Repairs:
Whether you find yourself with a clogged drain or a leaking pipe, our specialized plumbers can be with you quickly to undertake the repair work safely and efficiently. We assure you that you will only deal with licensed and experienced technicians that know how to fix the issue to the highest of standards. We understand how frustrating it is when something breaks down right when you need it the most. That is why we are on hand at all hours of the day, so you can get the problem seen to quickly and with minimal fuss.
Installations:
We offer a variety of installation services from tank or tankless water heaters, to water softeners, toilets, showers, tubs, piping, and garbage disposals. If you require some expert advice on which water heater or water softener would best suit your home or office environment. We can guide you to an informed decision. We promise never to sell you anything you don't need. If we can fix it and help you to avoid paying for a new unit, then that is what we'll do. It's all about getting the best results for our customers; that's what helps us to maintain your trust and custom in the long-term.
Maintenance:
The best way to avoid urgent repairs is with preventative maintenance. Our qualified plumbers offer annual and semi-annual maintenance packages to help keep your plumbing equipment in top shape. Not only will this contribute to avoiding sudden repair work, but also it will assist in extending the lifespan of your plumbing equipment and fixtures. While this may seem like an unnecessary inconvenience, we make it easy for you by allowing you to schedule our services ahead of time. The best part is that it can help you save hundreds of dollars in unnecessary repairs in the future. Our plumbing experts have years of experience in the field and are fully qualified to carry out any plumbing work you may require. From simple tasks to complex jobs, we do it all. Simply give us a call if you want to learn more about our plumbing services – we are happy to discuss any of your needs.
All of our trucks are fully equipped so we can immediately handle all repair issues – all makes and models!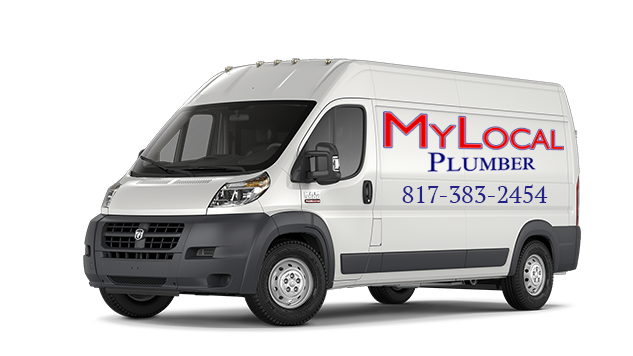 Experienced and Professional Plumbers
At First Choice Plumbing and Rooter, we pride ourselves on delivering first class service to each and every one of our commercial and residential customers, no matter what plumbing services we are undertaking. To ensure our clients receive the very best care, our plumbing contractors undergo first class training and are always kept up to date with the latest in plummer technology and regulations. If you need a professional plumber in Fort Worth or the surrounding areas, just give us a call, and we will be with you as soon as possible.
Call 817-383-2454 to make an appointment