Plumbers San Antonio | Experience Counts
In our opinion, the more experience, the better. You don't really want to hire a plumber, who has only had their plumber's license for a very short period of time. We have known some instances, where people have hired plumbers who do not even have a license! They say, a workman's tools are only as good as the workman themselves, therefore the more experienced a plumber has had performing the task that is needed, the better for you – the customer.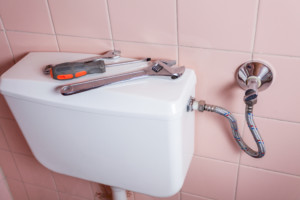 Pick The Right Plumber
At the end of the day, plumbing tasks (especially the big ones) need to be performed in a professional and experienced manner as often mistakes cost the house owner a significant amount of money.
Simply ask any San Antonio plumber how long they have been training for, to see how experienced they are.
No-one wants to pay the top price for plumbing work. Unless you are having a beautiful new bathroom or kitchen fitted then any plumbing works like unblocking drains are invisible to you and therefore you wouldn't want to spend over the odds for these plumbing tasks.
Saying that, you can't always choose the right plumber based on their price. Some plumbers will seem very expensive, whilst other plumbers will seem very cheap. Do not always necessarily go with the cheapest option, unless you have asked the plumber their experience, their guarantees, do they have a license or any references.
At the same time, the most expensive plumbers do not necessarily mean the best. Also bear in mind that any estimates or quotes for work should be given to you at no cost.Plumbers San Antonio |Guarantees

More often than not, you will be spending a significant amount of money Plumbing repairs in San Antonio. You must find out what type of guarantees comes along with the plumber's work. It is also a good idea to get the guarantee in a written format, or at least record the conversation so should something go wrong you have legal backup. If you do not get any type of guarantee, either written or recorded, should something go wrong it would most likely be you paying to fix the issue. Always ask for a workmanship guarantee!
Does your San Antonio plumber come recommended? The best form of marketing is word of mouth marketing, therefore if a plumber based in San Antonio comes recommended, from somebody you trust, then you know you will be hiring a trusted San Antonio plumber.
If you personally do not know the plumber or he/she has not been recommended to you, ask for some references. Be aware that a cowboy plumber could simply just give you their friend's contact details, so should you call the reference ask lots of questions and you will find out soon enough whether the reference is genuine or not. Plumbing Repairs San Antonio | Call us!
Should you need San Antonio pluming work, please feel free to call us for a no obligation chat. Maybe we can simply give you some advice over the phone. Please call us